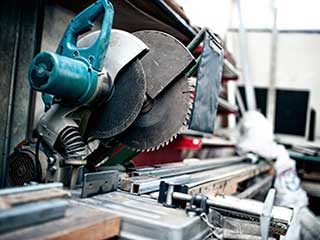 Whether you're a household or business, a faulty gate can be a huge hassle. Not being able to easily enter or leave your property all of a sudden can be massively inconvenient. Our technicians know how important it is to get your gate repaired quickly and efficiently when something malfunctions. Rest assured our local team of experts work 7 days a week and will get to you quickly when it's an emergency.
Wide Range Of Repair Solutions
Automatic gate systems are made up of lots of different parts, meaning a lot can go wrong. Our experts offer a wide range of solutions and a comprehensive gate repair service for a number of issues. These include safety sensor adjustment, hinge repair and motor gear replacement.
Assessing Your System
Your gate can fail for a number of reasons. In some cases, it can be difficult to highlight precisely what has malfunctioned. Our expert technicians are skilled when it comes to gate system of all makes and models and will be able to identify the exact cause of your system's failure, whether it's a dent in the tracks, remote control issues or faulty wiring.
Immediate Replacement And Installation
Should any of your system's components fail, or be in a particularly poor state of wear and tear, our experts can carry out on-the-spot gate repairs or replacements. We do our best to keep modern components for all makes and models in stock, meaning we'll should be able to get your gate system back up and running in no time at all.
Thorough Checking And Testing
Following a visit to your property, our professional team will run a full set of safety and functional tests to ensure there are no issues left unresolved. Should problems continue to persist, we'll endeavour to put things right before finishing the job.
Call Us Today
You can rely on our team of experts to provide high-quality repair service for both residential and commercial gate systems. We can provide solutions for a wide variety of malfunctions and replace any component – contact our experts in Greenwich today for professional and friendly help.
Couldn't find what you're looking for? We also offer:

Hinge Welding Repair

Linear Gate Intercoms

Wrought Iron Gates

All-O-Matic Opener